Hiring Software Developers In Competitive Markets With Charles Palleschi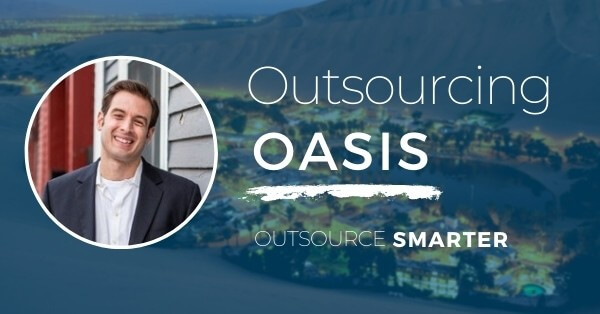 This week we welcome Charles Palleschi, President of Spark Shipping, to Outsourcing Oasis.
Spark Shipping offers dropshipping software that integrates with your eCommerce store to automate order fulfillment, provide dropshipping automation, and Amazon repricing. We invited Charles to the show to talk about his experience with outsourcing and what it's like hiring software developers in a competitive market.
After a quick introduction and a discussion around the correct Italian pronunciation of Charles' last name, the show starts with Charles explaining what Spark Shipping does.
Spark Shipping & eCommerce
Have you ever placed an order for multiple items on an eCommerce site only to have your items arrive from different locations? If you're not in eCommerce, you may not even know this problem exists, but it's a significant one.
The problem occurs when the site's eCommerce platform isn't able to communicate with all its distributors, leading to logistical challenges and unnecessary shipping expenses.
Sites using an eCommerce platform (like Shopify) may have distributors located in different locations, but because the distributors use a wide range of technologies, including APIs, CSVs, and EDIs, the eCommerce platform might not be able to communicate with all of them.
Spark Shipping helps automate the connection between the retail side and the distributor side, making for an automated and efficient shipping process.
Hiring developers: skills vs experience
David poses an interesting question: "Do you hire with a skill set and knowledge or do you build it? And what does that mean in terms of employee retention?""
Charles says that you're really looking at two things: industry knowledge and developer knowledge. He talks about the importance of finding a balance, but he says if he had to pick he would choose better development skills. He says while he's experimented with both in the past, he finds it easier to teach the industry side of things.
Another good point that Charles brings up is that most small companies don't have the infrastructure for a proper and extensive onboarding process. Many times the person training new developers is the CTO or even CEO of the company.
To hear more of Charles' tips on outsourcing and hiring software developers in a competitive market, listen to the full episode below.