Outsourcing's three rules with Paul Miller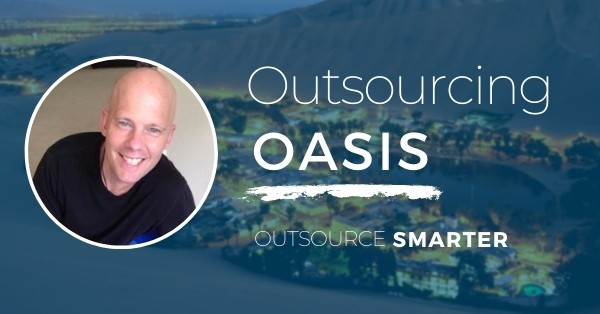 We're happy to welcome Paul Miller to the podcast. Paul is the CTO of Battlestar Digital, a boutique-style custom development agency that specializes in WordPress development. In this episode, we'll be covering how Paul got into development, his three rules for outsourcing, and how he finds developers for Battlestar Digital.
Charles and Paul kick off the podcast geeking out over the name of Paul's agency, both being huge Battlestar Galactica fans. Then Paul confesses that while he's always had a deep love of programming, he actually spent decades on the business side of corporate America. He was reluctant to dive into development full time at first, and considered himself to be a "closet developer" working only with HTML, CSS, and VBA.
While he's always been in love with programming, around three years ago he decided to take a course on React, Node, and Express which he was over the moon about. After that, he sought out a full-time role in software development and hasn't looked back since.
Outsourcing's Three Rules
Good communication: the number one rule for outsourcing success is perfecting the art of communicating. Be sure to communicate early and often and don't forget to be persistent. Hold 15 minute daily meetings or weekly check-ins to help gauge progress and ensure your project is moving along on schedule.
Own the requirements: having skilled developers is great, but as Paul says, "if your story is wrong or the requirements are wrong, it won't matter anyway." If you don't have someone internally that writes good user stories, you'll need to seek out a special kind of developer or agency that takes the time to understand the driving factors behind your requirements. This isn't the norm, so you'll need to pay special attention to this point. You need someone managing the developer's time who understands the vision and direction of the project, but also understands the software delivery process -- like a CTO or IT director.
A single path of escalation:establish a single point of contact. You never want to get bounced around between people, especially if your outsourcing partner is located halfway around the world. As Paul puts it, "you'll want to have that single throat to choke," -- i.e. you need to know exactly who to contact if your project all of a sudden goes off the rails.
For more, including Paul's advice on job boards, more on his three rules, and where he hires developers for Battlestar Digital, then be sure to listen to the full episode below.