Software Development Outsourcing - Made Easy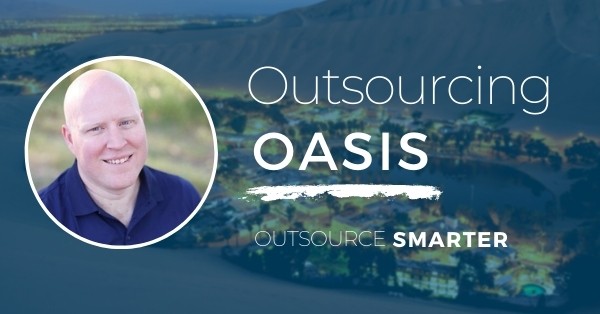 At Blue Coding we've been involved with outsourcing from the start. We help companies hire developers around the world. Our team is distributed over 10 countries in North, Central and South America, the Caribbean, and Europe. We've been helping companies build fully remote teams, mixed teams, and teams across continents and have broad experience in finding, vetting, and placing software engineering professionals for these roles.
We've decided to partner with Devchat.TV to launch a new show about outsourcing called Outsourcing Oasis. The aim of the show is to help folks new to hiring outsourced, remote, overseas, nearshore or offshore software developers or teams to understand the pros and cons, the challenges and solutions, and everything else that goes on around outsourcing. We will be interviewing folks who have done it successfully and also those that have failed and have something to share. We are looking for a broad perspective, we'll be inviting people both on the management side as well as on the engineering side to share their experiences, learnings, and tips.
In our first episode, David and Charles discuss what the podcast is all about, what subjects they would like to touch on and what the audience can expect from upcoming episodes. They discuss some of the challenges they've faced running companies with remote team members and helping others in their outsourcing journey. Finally, they dive into challenges and trade-offs of organizations that work with outsourcing and how they can overcome those obstacles successfully.
If you have some interesting experiences you would like to share on the show, feel free to shoot us an email at outsourcingoasis@bluecoding.com and we can connect.