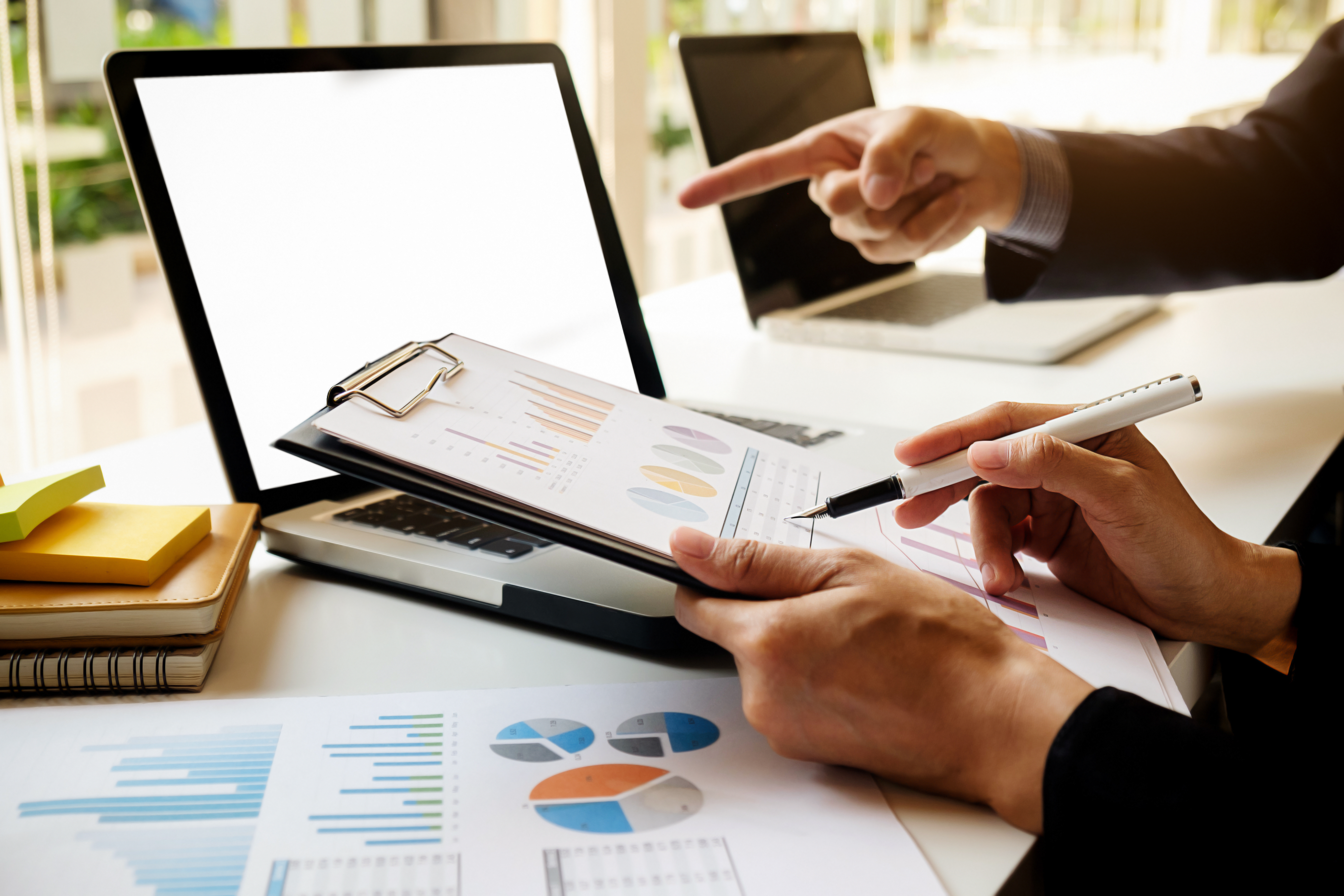 10 Key Stats About Software Development Outsourcing
As we enter May of 2023, the world of software development outsourcing continues to evolve at a breakneck pace. In order for businesses and developers to remain competitive, it is crucial to stay informed about the latest trends and statistics in the industry. With that in mind, we've compiled a list of the 10 key stats you need to know about software development outsourcing in 2023. From the increasing demand for cloud-based solutions to the growing importance of cybersecurity, these numbers undoubtedly show where the industry is headed and how to position yourself for success. So whether you're a seasoned developer or a business owner looking to outsource your software needs, read on to learn more about the industry's current state and what you can expect in the years to come.
10 Key Software Development Outsourcing Statistics of 2023 and the Near Future
Revenue Statistics.
According to recent industry reports, the software development outsourcing sector is projected to see a significant uptick in revenue, with estimates placing the total revenue for 2023 at $95.85 billion. This represents a notable increase over the previous year, and is indicative of the sustained growth trajectory that the industry has been on for some time. One of the primary drivers of this growth has been the increased adoption of outsourcing services by companies across a wide range of industries. With businesses increasingly looking to streamline their operations, reduce costs, and remain competitive, many are turning to third-party providers to help them achieve these goals.
IT Spending.
As we approach the middle of 2023, the global economy has been on a steady recovery from the COVID-19 pandemic, and the IT industry is projected to be one of the main drivers of growth. The latest industry reports indicate that by the end of this year, worldwide IT spending is expected to reach a staggering $4.6 trillion, marking an unprecedented surge in demand for digital transformation solutions. This exponential growth in IT spending can be attributed to the increasing adoption of emerging technologies such as Artificial Intelligence (AI), Machine Learning (ML), Internet of Things (IoT), and Cloud Computing, among others.
AI Growth.
As we enter the year 2023, the AI industry continues to make significant advancements, and experts predict that this trend will continue for the next several years. With an annual growth rate of 37.3% projected from 2023 to 2030, the AI market is poised to expand rapidly, transforming industries and revolutionizing the way we live and work. As more companies invest in AI technology and explore new applications, we can expect to see an increase in the use of AI-powered systems in areas such as healthcare, finance, transportation, and manufacturing.
Cloud Computing Usage.
As of 2023, the percentage of corporate data stored in the cloud has continued to increase, with 60% of all data now being stored remotely. This shift towards cloud-based storage has been driven by advances in technology and increased awareness of the benefits of cloud computing, such as improved scalability and flexibility, enhanced security, and reduced infrastructure costs. As businesses continue to digitize their operations and rely more heavily on data analytics, cloud storage is expected to become even more prevalent, making it an essential component of any modern organization's IT strategy.
Remote Work Preference.
According to a recent remote workers survey conducted in February 2023 by the Pew Research Center, it has been found that the trend of working from home has become increasingly popular among American employees. The study reveals that a significant 36% of the US workforce is now working remotely all the time. This statistic highlights the growing acceptance and adoption of remote work by employers and employees alike, as well as the technological advancements that have made it possible. It is clear that remote work has become a new norm in the post-pandemic era and will continue to shape the way we work in the future.
The Impact of Remote Work on Employees.
In 2023, the majority of the workforce has shifted to remote work due to the ongoing pandemic and the increasing popularity of flexible work arrangements. A recent survey conducted among remote workers revealed that 96% of them agree that work-life balance is crucial to their overall happiness at work. This finding highlights the growing importance of maintaining a healthy balance between work and personal life, which is essential for ensuring employee satisfaction and productivity. As remote work continues to become more prevalent, it is expected that work-life balance will remain a top priority for employees and employers alike.
The Rise in Nearshoring.
As of 2023, 21% of small businesses that outsource are planning to hire a nearshore outsourcing company. This trend reflects the growing popularity of nearshore outsourcing, which refers to outsourcing to companies in nearby countries with similar time zones, languages, and cultural backgrounds. Nearshoring offers several benefits, including lower costs, faster turnaround times, and easier communication. By partnering with nearshore companies, small businesses can access the expertise they need to grow their businesses without breaking the bank. This trend is expected to continue as small businesses seek more cost-effective ways to stay competitive in the global marketplace.
LATAM - The Prime Nearshoring Hub.
This year, it is estimated that the export sector in Latin America will receive a considerable $78B boost from nearshore outsourcing. This trend is gaining popularity as more and more companies are opting to outsource their operations to countries in closer proximity to their home base, rather than outsourcing to distant locations overseas. The advantages of nearshore outsourcing include lower costs, greater proximity to the parent company, and a shared cultural and linguistic background. As a result, Latin America has become an increasingly attractive destination for outsourcing, with many countries in the region positioning themselves as viable options for businesses seeking to opt for software outsourcing. The growth of the outsourcing industry is expected to provide a significant boost to the Latin American economy.
The Growth of the Software Outsourcing Market.
As we move further into 2023, the global software outsourcing market is expected to continue its steady growth. Industry analysts predict that by 2024, the market will reach a staggering $99 billion. This forecast is a reflection of the increasing reliance on technology-driven solutions by businesses across different industries. As more organizations seek to leverage advanced software development expertise and cutting-edge technologies to stay competitive and meet their business needs, outsourcing software development continues to be a viable solution.
Age Group of Developers.
The latest statistics show that almost half of all software developers fall within the 25 to 34 age range, making up 48.42 percent of the industry. This age group continues to dominate the industry, possibly due to the influx of younger talent who are just starting their careers and the experience of those who have been in the industry for a longer period. As the tech industry continues to grow and evolve, it will be interesting to see how the age distribution of software engineers changes in the coming years.
Outsource Development Experts with Blue Coding
Blue Coding is a leading software development company that provides top-notch solutions to businesses across various industries. With our team of highly skilled and experienced developers, we are dedicated to delivering customized software solutions that meet our client's unique needs. At Blue Coding, we stay up-to-date with the latest software development trends and statistics to ensure that we provide the best services to our clients. We understand that every business has its own set of requirements, and that is why we take a personalized approach to every project we undertake. Our commitment to quality, innovation, and customer satisfaction has earned us a reputation as a trusted partner for software development solutions. To learn more about the services we offer and to know more about our procedure, contact us now!