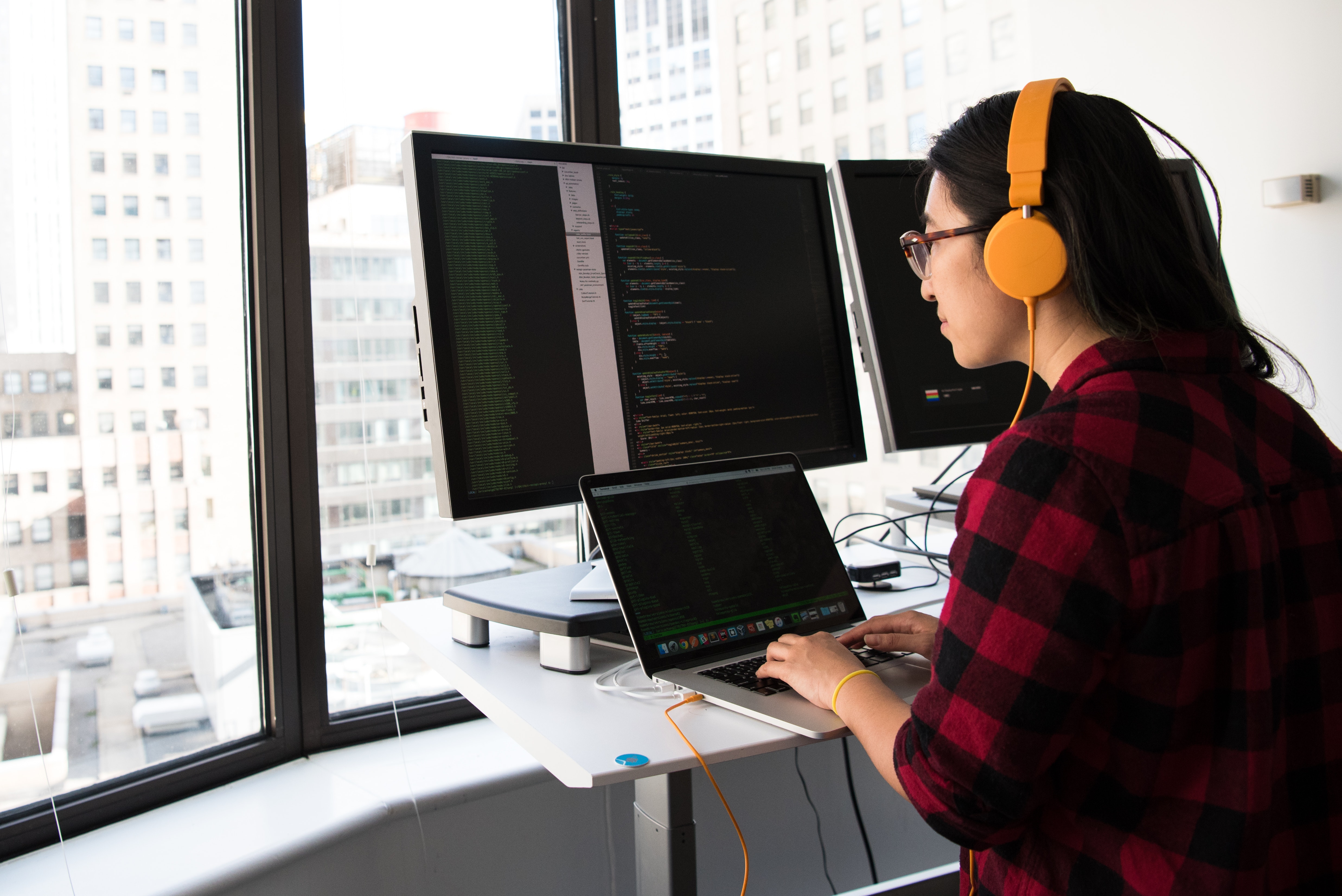 How Does The IT Staff Augmentation Process Work?
It is quite a common occurrence that technical departments of companies come across a project or task that requires rare programming skills such as working with rare programming languages such as Rust, Red, Prolog, etc. When their in-house or remote team of developers is not aware of these languages, or when the project requires the expertise of a specialized senior developer on an urgent basis, team managers may fear the risk of project delivery delays due to a shortage of skill. In such scenarios, the time required to find and hire the right expert can take much longer than the typical hiring process of hiring developers. Therefore, companies prefer to opt for the option of IT staff augmentation to tackle such situations. In simpler words, IT staff augmentation is a process where businesses outsource tech experts specializing in specific skills for temporary needs or to fulfill personnel shortages. This process is specifically advantageous for companies that require experts in these skills for a short duration of time or for a temporary project. Without having to go through the hassle of managing an in-house employee or providing office space, businesses can fulfill their IT nearshoring needs by opting for nearshore staff augmentation.
An Insight into the IT Staff Augmentation Process
The IT staff augmentation process is a flexible and efficient way to fill skill gaps and meet IT needs on a temporary or short-term basis. By following the following highlighted steps, and working with a reputable IT staff augmentation agency, a business can ensure that its project is completed successfully and meets its business goals.
Identifying the skills and resources needed
The first step in the IT staff augmentation process is identifying the skills and resources needed for the project or task. This includes identifying the specific technology or programming languages required, as well as the level of expertise needed for the task. This information will help you determine what kind of IT staff augmentation services you need. Requirements vary for all types of businesses and firms. Therefore, it is necessary to understand the needs before diving into the recruitment process.
Choose a reputable IT staff augmentation agency
Once you have identified the skills and resources you need, it's time to choose a reputable IT nearshore staff augmentation agency. Look for an agency with experience and expertise in your industry, as well as a strong track record of providing high-quality IT staff augmentation services. You may also want to consider factors like pricing, location, and the agency's ability to work within your timeline and budget. At Blue Coding, we prioritize client satisfaction and ensure the protection of our client's intellectual property and data security. Collaboration with us guarantees top-notch services with ideal consultation from our experts.
Define the scope of the project and timeline
The third step, which is a critical one, is to define the scope of the project and the timeline for completion. This will help the agency understand your needs and ensure that they can provide the right resources to meet your goals. You may also want to discuss factors like project milestones, communication protocols, and reporting requirements to ensure that everyone is on the same page. Our tech experts at Blue Coding are aware of the fact that communication is key. With IT nearshoring projects, we frequently stay in touch with our clients to keep them updated with the work progress, especially for clients that prefer their work done in agile development environments.
Identify and vet potential candidates
Once you have defined the scope of the project and engaged an IT staff augmentation agency, the agency will typically identify and vet potential candidates for the job. This includes screening resumes, conducting interviews, and assessing technical skills to ensure that each candidate is a good fit for the project. Typically, agencies utilize the recruitment pipeline method to ensure that they are able to select the right candidate for you. The agency will then provide you with a shortlist of candidates for you to review and choose from.
Engage the chosen candidates
Once you have chosen the right candidate(s) for the job, it's time to engage them and start the project. This may involve signing a contract with the agency and the candidate(s), outlining the terms of the engagement and the deliverables to be provided. Throughout the engagement, the agency will typically provide ongoing support and oversight to ensure that the project stays on track and meets your expectations. This helps ensure that the development team, staff augmentation agency, and the client are on the same page and there are minimal to no chances of errors.
Evaluate the success of the engagement
After the project is completed, it's important to evaluate its success. This may involve assessing factors like project outcomes, timelines, and communication processes to identify areas for improvement. Based on the evaluation, the development team will make the necessary changes while the staffing agency will supervise the entire process.
Why Work With a Staffing Agency?
If you're running a business that requires IT staff, you may be wondering whether you should hire directly or work with an IT staffing agency. While traditional hiring can work in some cases, there are many benefits to partnering with a staffing agency. By working with a staffing agency, you can tap into a network of qualified IT professionals who have been pre-screened and vetted. One of the primary benefits of working with a specialized nearshore software development and staff augmentation agency is that they will handle all aspects of the hiring process, including sourcing candidates, conducting interviews, and negotiating salaries. This can save you time and resources that would otherwise be spent on recruitment and training. Plus, because staffing agencies specialize in IT recruitment, they have a deep understanding of the industry and can help you find the right fit for your business.
Hire Nearshore Software Developers with Blue Coding
Blue Coding is a reputable provider of top-tier nearshore custom development solutions, delivering outsourcing nearshore software development services from the most prominent software hubs in Latin America. Our expert team of skilled professionals is dedicated to offering clients the highest quality of services, providing a cost-effective and time-efficient solution for businesses seeking to expand their software development capabilities. We take pride in our commitment to delivering excellence, which has earned us a reputation as a reliable partner for companies of all sizes. Whether you require nearshore staff augmentation services, custom development solutions, or technical consulting services, Blue Coding is the go-to agency that can help you achieve your goals. Don't hesitate to contact us today to learn more about our services and how we can assist your business in thriving.