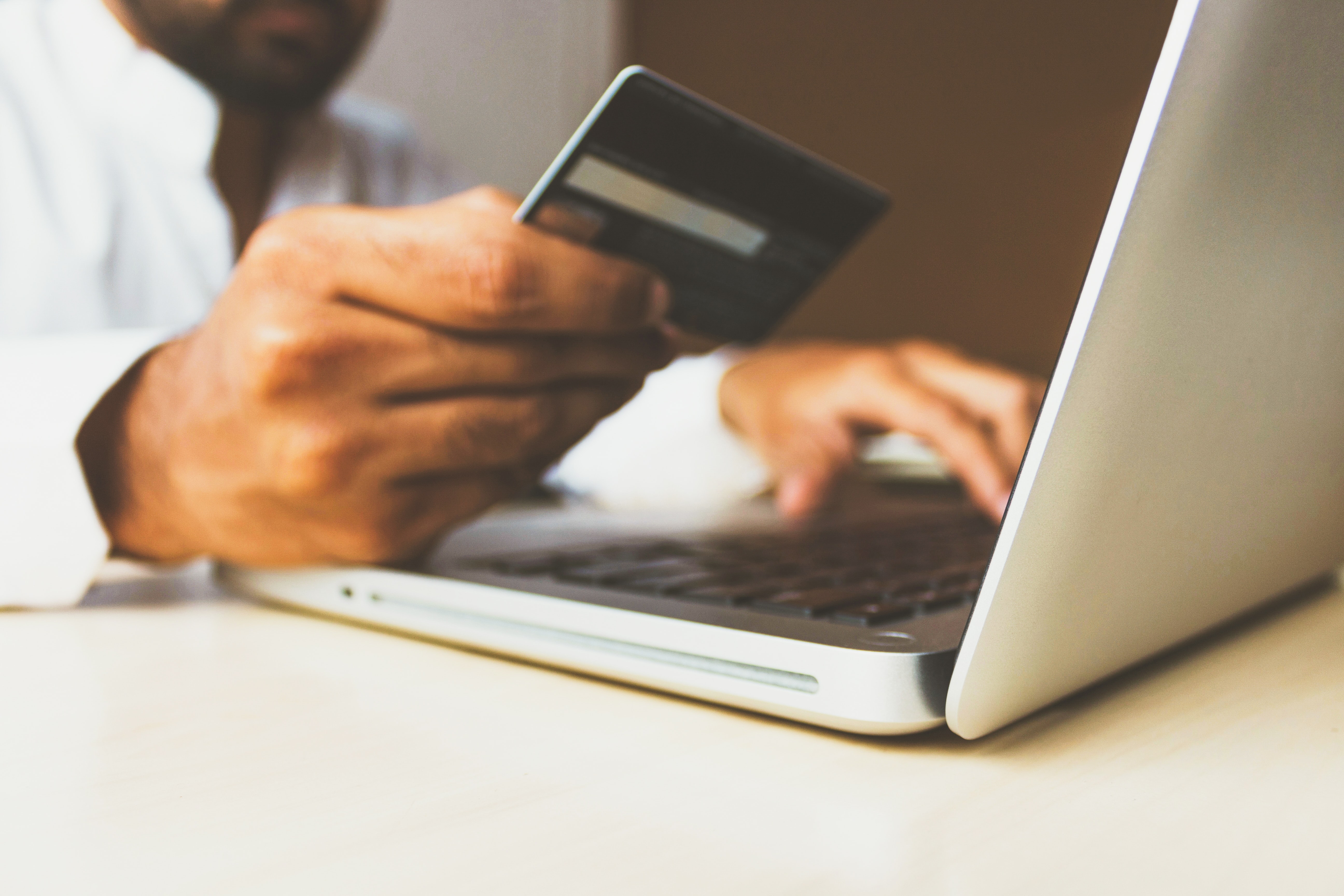 The 10 Best eCommerce Trends For 2023
Before we talk about the best 2023 eCommerce trends, let's make sure everyone is on the same page about the details of this sales practice. So, eCommerce is a business model based on selling goods or services over the internet to customers from all over the world. It has revolutionized the way companies interact with their clients and has created new opportunities for solo entrepreneurs and big corporate businesses alike. With eCommerce, anyone can now offer their products and services to a global market without worrying about physical limitations. It's also opened the door to more remote work opportunities!
There are two major types of eCommerce applications. the first and more traditional one is web eCommerce, consisting of marketplace sites anyone can access through the internet. The second one is mobile Commerce or M-commerce, based on applications that can be accessed through smartphones and offers a very personalized buying experience. The advantages of eCommerce for businesses include cost savings, increased efficiency, and improved customer engagement. Yet, as always, it's key to keep up with the new industry tendencies to stay on top of any competitors. Now, let's get to the best eCommerce trends for 2023!
The 10 best eCommerce trends for 2023
1. Augmented reality.
Users can now preview any products or services in 3D and 4D before they purchase them thanks to augmented reality (AR) technology. This innovation allows clients to do things such as virtually trying on clothing before making an online purchase just through a steady internet connection. This also provides them with a more accurate perspective of the items they're considering buying. As more companies include augmented reality into their eCommerce websites to offer a stronger customer experience, this trend is anticipated to gain popularity in 2023.
2. Social Commerce.
In 2023, customers can now easily make purchases from social media postings or messages thanks to the key eCommerce trend known as social commerce, which combines social media and eCommerce platforms to take advantage of marketing data to offer targeted goods to social media users. In recent years, this approach has been progressively increasing in popularity, and in 2023, social commerce is anticipated to gain even more ground. This is a great opportunity for your company to leverage its existing social media and marketing content to generate new selling opportunities and captivate new customers.
3. Product and service subscriptions.
Subscription commerce is a rapidly growing 2023 eCommerce trend that allows customers to pay a recurring fee in exchange for monthly, quarterly, or yearly access to products or services over time. This type of eCommerce is often used by companies that offer software as a service, online fitness providers, or streaming services such as Netflix or Spotify. Still, all of the past examples involve digital products or services, but this has changed in the past few years. Subscription boxes and other recurring bundles of physical goods have also become quite popular, especially within the food wellness and beauty niches. From food delivery subscriptions like Hello Fresh to beauty boxes such as Ipsy, this is a great way to loyalize customers and increase revenue.
4. Automated procedures.
Although automation technologies have long been utilized in eCommerce, they are currently being employed more often to improve efficiency and cut expenses. Order processing, customer service, and product delivery are some of the areas getting continuously being updated to include more automated technologies. As part of the 2023 eCommerce trends, businesses will incorporate more and more automation into their eCommerce applications, which will not only save them money, time, and resources but also help improve the user experience thanks to the faster response times and more effective purchase process.
5. Mobile Commerce.
Customers can now make purchases through the sole use of their mobile devices thanks to the expanding eCommerce trend of mobile commerce. This particular kind of eCommerce offers clients a simple way to purchase their favorite products and services from anywhere and at any time, which can enhance revenue for businesses and lead to an improved user experience. Now, while this trend has been gaining traction for years, it's becoming increasingly predominant and taking over the web eCommerce market. In fact, according to Insider Intelligence, during the next five years, mobile commerce will get a little bit closer to being customers' favorite medium for online purchasing until it finally becomes the main source of income for eCommerce businesses.
6. Artificial intelligence.
Long before the beginning of this new year, many businesses adopted and started using artificial intelligence (AI) to automate their sales procedures, increase accuracy, improve user experiences, and cut expenses. These technologies play a huge role in ensuring all leads that come through a company's site are well-attended at all times. From chatbots to interactive FAQ sections, AI has become a large part of the eCommerce industry's customer service. Predictive data analytics, AI-driven customer support, and automated product suggestions are just a few of the eCommerce-related uses of AI that are anticipated to gain newfound importance in 2023 and have joined the list of top eCommerce trends for the year.
7. Voice-driven purchases.
Using voice instructions to make purchases is part of a relatively recent eCommerce trend known as voice commerce. This allows potential buyers to purchase their preferred products or services through a series of voice commands with the help of a voice assistant such as Amazon's Alexa, Google Home, voice search on their preferred search engine, or a regular chatbot. Thanks to this technology, customers no longer need to fill out their orders while using this kind of eCommerce, which makes it simpler for them to complete transactions swiftly. Now, if you want your eCommerce store to thrive in 2023, you should optimize all of your applications for voice search as well as make your content voice SEO friendly to ensure it ranks high enough on all the SERPs.
8. Ultra-targeted advertising.
It's no secret that a strong advertising campaign is crucial to the success of any eCommerce application. Still, this too will go up a notch in 2023. As the competition in the eCommerce sector increases, it's best to look for new ways to stand out from the crowd and attract new customers. In 2023, companies should focus on creating targeted ads and social media campaigns that utilize advanced marketing and project management tools to maximize results. A few of these strategies include retargeting ads to users based on both behavior and demographic data, social media influencers, personalization, and dynamic pricing strategies.
9. New payment methods.
As part of the key eCommerce trends for 2023, there will be even more frequent use of modern paying methods that we've seen roll out in recent years. For starters, payments in installments with apps such as Afterpay will still be very much in demand, thanks to the current economic and subsequent tech crash that has everyone trying to generate a little more savings. On the other hand, cryptocurrency payments will also continue to become increasingly more common, even if the market value of this currency has gone down in recent months. This is a type of digital money that employs encryption to protect financial transactions and regulate the generation of new currency units. 2023 is predicted to see a rise in the number of cryptocurrency transactions as companies explore methods to provide customers with safe payment choices.
10. Enhanced security measures.
Cyberattacks have been at an all-time high for several years now, with every quarter bringing in more threats to businesses and customers alike. In fact, reports are predicting that more than 33 billion records will be stolen by cybercriminals by 2023. These numbers don't sound so good, which is why In 2023, businesses should look into implementing measures such as two-factor authentication and encryption technologies to ensure that their customers' data is secure and private at all times. Security and privacy are paramount when it comes to online transactions and businesses must ensure that their eCommerce websites are secure from any cyber threats that might arise.
Looking to build or enhance an eCommerce store in 2023?
The top eCommerce trends for 2023 are expected to make a significant impact on the eCommerce sector this year, with AI, process automation, and augmented reality being among the most prominent ones. By updating an existing eCommerce application or building a new one fully optimized for these tendencies your organization can take advantage of them to stay ahead of the competition and provide a stronger and modernized customer experience.
Still, we understand that building or improving an eCommerce application, whether it's mobile or web-based, it's not a quick and easy task. Enhancing a site for major trends such as the ones coming up in 2023 takes time, dedication, and a certain knowledge of the sector. Luckily, at Blue Coding, we work with expert software developers to provide nearshore custom development services to eCommerce companies all over the world. If you need help with your eCommerce application and want efficient solutions at an affordable price, don't hesitate to contact us for a free strategy call!