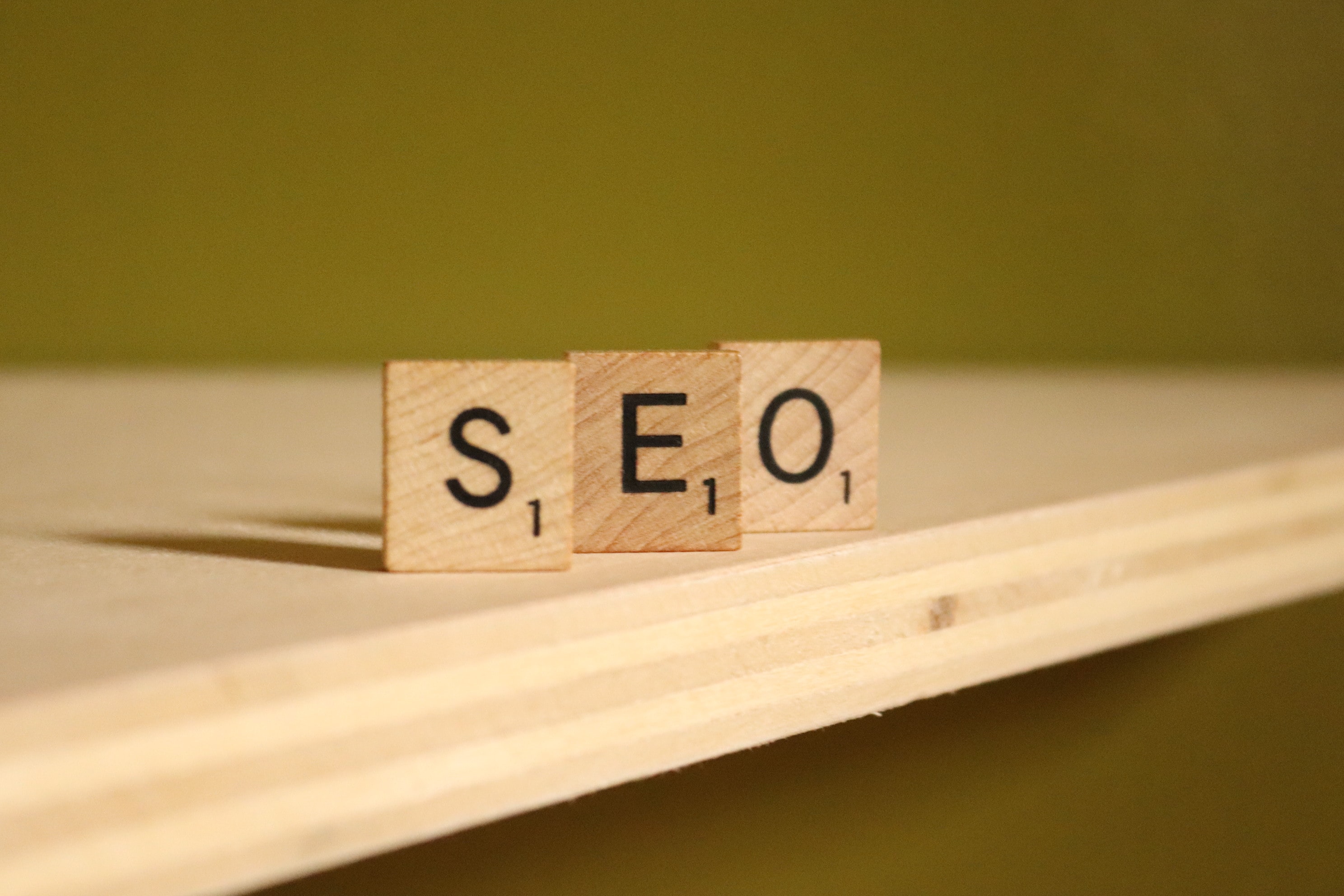 The Ultimate Guide To Technical WordPress SEO
Every marketing and business professional knows that Google search engine results play a key factor in a company's success in generating the most organic leads. That's why many of them choose WordPress as their content management system, as this particular CMS enables a larger amount of control and customization when it comes to SEO - both on-page and technical. Still, using Wordpress's bestselling Yoast SEO plugin to ensure your content is sufficiently optimized isn't enough. There's a whole new level of improvements waiting to be made on a technical level when it comes to WordPress SEO. Because of this, we put together our very best WordPress SEO advice into a comprehensive guide so we can help you navigate the art of better SERP rankings with ease.
After you finish going through this guide you:
Will be able to run an SEO analysis of any website

Optimize the most essential components of a WordPress site to rank higher

Improve your site architecture so it is better understood by humans and search engines

Learn what is an accelerated web page and how to easily become your WordPress site into one
Ready to know all about technical WordPress SEO? Then keep reading!
Content is king, but the technical side of WordPress SEO matters as well!
These days, unless you are very new to the world of marketing and SEO you probably have heard the phrase "Content is king". This refers to the concept that the most important part of your strategy should always be to produce consistent quality content and everything else could as well be secondary.
This is partially true. Now, the problem with this statement is that there is a huge amount of websites with crappy content out there that are ranking for the first positions on Google, and, on the opposite side, there are probably hundreds of thousands of websites/blogs with excellent content that never get discovered by its intended audience.
Truth is, you should be shooting for something in the middle. Create good content, as good as the situation allows it to be. But keep a balance between stellar content creation and efficient SEO optimization. Now, the SEO landscape covers a huge array of things, and obviously, we won't be able to cover all of them here. But for context, in the next image, you will be able to see all the main things that should be considered when talking about WordPress SEO today.
Things that we will cover in this WordPress SEO guide and things we won't
In this guide, we will only cover the WordPress SEO topics from the image above. We are choosing to focus on the technical side first because you -our audience- are most likely a technical person or someone wanting to get technical real fast, either a founder, a tech lead, a developer, or someone who is not afraid of getting your hands dirty with code and improvements, someone that loves to see a clear measurement for its work and move the numbers forward.
Tools that we can use to measure technical WordPress SEO success
As the saying goes: What gets measured gets improved. In order to really dial down on the performance of your web, and improve its ranking, you need to know exactly what factors Google takes into consideration when it comes to search results, know your starting point, and have a clear idea of how to measure your progress.
As the changes you do on your website can sometimes take months to be reflected on search engines, here is a list of tools that you can use to measure the different areas of impact for your SEO efforts, and know that based on that you will be able to see an improvement soon enough:
Okay, having that out of the way, let's talk about some of the different factors that you can consider while optimizing your site for a better search engine ranking.
Speed
In this day and age, no one likes to wait, and Google knows it. If your website takes between .5 and 1 second to display, then you are fine, if it takes more than 2 seconds... you need to make changes on any and probably all of these next areas:
Server response time
Server response time measures how long it takes to load the necessary HTML to begin rendering the page from your server, subtracting out the network latency between the client's browser and your server. There may be variance from one run to the next, but the differences shouldn't be too large. Highly variable server response time may indicate an underlying performance issue. A good server response time is anything under 200m.
Some tips to improve it are:
Use a CDN -and set it up correctly

Use a good hosting provider

Optimize your databases

Configure cache

Minify your scripts

Optimize your PHP scripts
CDN
Just to get it out of the way, a CDN is basically a group of servers scattered in many parts of the world to efficiently distribute website content to users all around the globe. Sites that are supported by a CDN improve their user's digital experience by reducing load time.
We recommend using Cloudflare or Amazon CloudFront but there are many good CDNs out there, and they can be set up in conjunction with our next point, your cache strategy.
Cache
Caching is simple. This is basically the act of storing frequently used data so it can be accessed quickly. There are many different types of caching, to mention a few, you can have Browser caching, Page caching, Database caching, Opcode caching, CDN caching, etc.
The most common one -and probably the one that will give you the most improvement, is browser caching. For that, there are several plugins you can use, but we recommend W3 Total Cache and Rocket cache.
Image optimization
Image optimization is one of the most effective ways to improve the performance of your technical WordPress SEO strategy and your entire site. Your images should weigh as little as possible without losing quality if you want to improve your WordPress SEO. It is also recommended that you have different versions of the images to use on different screen sizes so that even if you need a 2400 x 600 image for the PC, you do not have to load that same image on the phone, it would be a waste, but you have one of 300x300 that may be a better fit for the small screen.
You can divide it into three steps: Compression, formatting, and lazy load. For the compression part, you can do it with local image editing software on your computer, with a web utility, or, as most people do, with a WordPress plugin.
Some of the plugins we recommend for this are:
Smush

Imagify

Short pixel

EWWW Image Optimizer
Plugin optimization
This is one of the places where having an agency help you customize your site can make a huge difference. While your technical WordPress SEO strategy improves and the site starts to grow you will probably be using more and more plugins to add the functionality you need, but not all of them play along with each other, and most have extra functionality that is not what you actually install them for. What does that mean? That you will quickly find yourself with a lot of unused code weighing down your site.
Best option? To create a custom solution for your site that has only what you need it to have, with zero waste. But, for the ones that can't afford to do that just yet, our best advice is: Use as little as possible but as much as needed.
Site structure
You need a well-defined structure, because, without it, your site will just be a random collection of pages and blog posts. It will help your users navigate it plus Google also uses the structure of your site to determine what content is important and what is less relevant. We recommend manually creating a sitemap of your site, this will help you better visualize the structure, and also you can submit it to the search engines to make sure they understand the importance of each page and section and how it relates to the rest of the site.
You can follow google guidelines on how to create one. Or, if you want to go the plugin route, Yoast SEO can help you there. It's good for both on-page and technical WordPress SEO.
Redirects
As your site grows there is a high chance that you will need to add redirects for one reason or another, but keep in mind that they can greatly hurt your SEO and the user experience if done incorrectly.
First this first, try to avoid unnecessary redirects if possible
Use the proper protocol prefix (HTTP or HTTPS).

Include or exclude the "www" subdomain as appropriate.

Don't use post and page IDs in links.

Include the entire path to the page or post.
After that, try to make sure that no matter what combination of protocol and prefix the user types, it all gets to the same destination, if you are not sure if that is the case for your site, you can look for a redirect mapper tool.
Use the proper type of redirect for each occasion.
301 redirects tell search engines the page you want to send visitors to has changed or moved and pass between 90-99% of link juice. In most cases, this type of redirect will result in search engines passing on the majority of the link juice (or page authority) to the new or updated page.

302. This temporary redirect informs search engines that the page is moving, but not permanently. It does not pass on link juice as a 301 redirect does.

303. This type of temporary redirect is used to prevent pages that are storing data from being refreshed or bookmarked (payment forms, landing pages, etc.). This way, users can't re-submit forms after hitting the 'back' button in their browsers. These redirects don't influence SEO.

307. A 307 redirect is similar to a 303 redirect, in that it should only be used for a temporarily moved page. However, a 302 redirect is usually the preferred method.

308. A 308 redirect is a permanent redirect, so it will pass on link juice and page authority. Like the previous redirect, however, its effects on SEO aren't well known. In most cases, it's best to use a 301.
We recommend using the WordPress Redirection plugin to help with this aspect of your technical WordPress SEO.
Articles title and permalinks
The way your URLs are structured is very important to the state of your WordPress SEO. Here are some points to consider:
Try to use slugs and product names instead of an id. For example, "blue-heel-sneaker" is much better than "product?id=2567".

Always keep the URLs in the language of your content, if your website is in several languages, you must use different URLs.

Put hierarchy in the URLs, and use your keywords as much as possible. for a store, it would be ideal to have something like "mystore.com/shop/shoes/2022-collection/golden-heels", and for a blog article something like "mystore.com/blog/tips/how-to-take-care-of-your-golden-heels"

The idea is to use a consistent structure and include the category in the URLs that the public is already used to. If you think you should put it in a different way, at least make sure there is a 301 redirect for the most common one.
Structured Data or rich results
Structured data is a way of talking to search engines about aspects of your website you wish to highlight within its results pages, like important sub-pages, phone numbers, a tagline, user reviews, etc. As with most of the points here, there are two ways to go about it. You can either code directly into your WordPress theme the necessary functionality to make this work o you can add a plugin that does it (with the risk that may implicate). If you want to read a bit more about it, you can check out Google's intro guide also, after you make the modifications to your site, the best way to test them -as the search results won't change immediately- is to use a search console test.
Looking for efficient technical WordPress SEO solutions?
There are many more small improvements you can make to your WordPress site in order to improve your SEO rankings. In this article, we focussed on the ones with the greater balance between effort and results. Now, WordPress SEO is all about consistency, so we understand if keeping up with these guidelines might seem like a challenge. At Blue Coding, we offer custom software development services that include SEO development to help companies improve their Google presence without adding any extra workload to their plates. If this is something that interests you, contact us today to learn more about our development services!