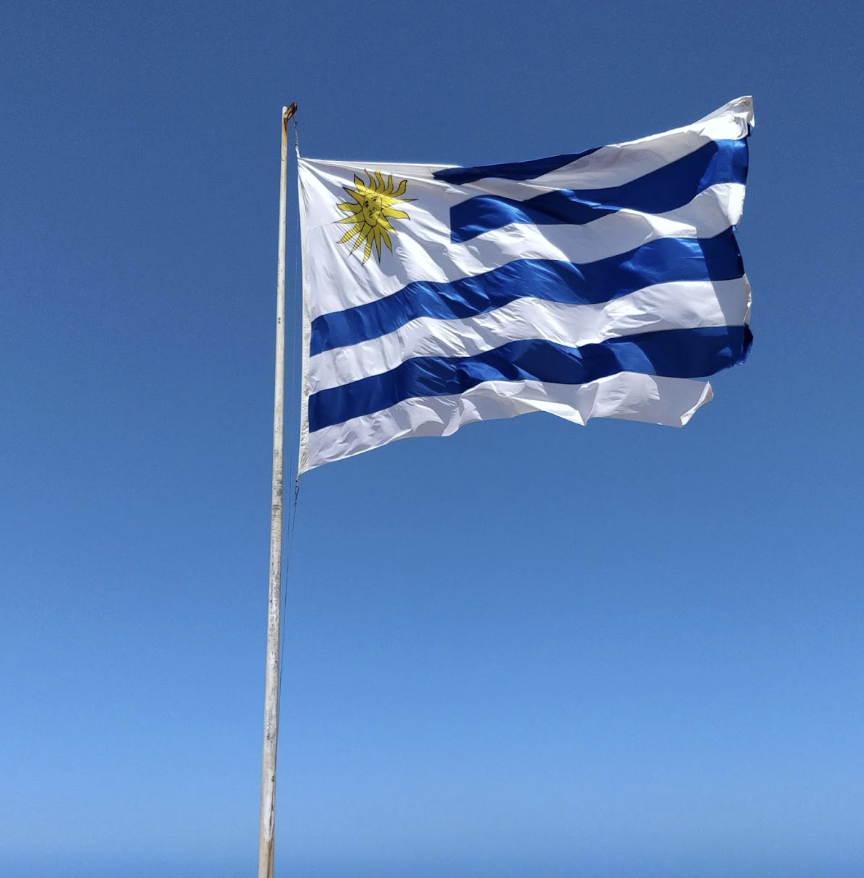 How To Hire Developers In Uruguay: Things To Know In 2023
In this highly competitive year of 2023, it's really tough and challenging for companies to find really good computer programmers. But the country of Uruguay is becoming a good option due to its rapidly growing success. They have a lot of tech-savvy people and their software market is growing fast. In fact, the money made from software in Uruguay is expected to go up a lot between 2023 and 2028, by about 46.5 million U.S. dollars. So, if you want to hire skilled computer programmers, Uruguay could be a good choice. In this blog, we'll talk about what you should know to hire programmers there and be part of their growing tech community.
Why Hire Uruguayan Developers?
Many companies opt to hire developers from Uruguay they have highly skilled workers who are good at technology. Recently, the entire LATAM region has been advancing in the tech sector and experts even compare it to Silicon Valley. Uruguay is also cost-effective, and they have a time zone that works well for teams in North America. Collaborating with a nearshoring agency that is reliable is also a great way to outsource developers in Uruguay in a secure manner. When you opt to hire developers from this country, it is best to be aware of some important things to know before you start the hiring process. You can find some of these important points discussed in the next section.
What to Know Before You Hire Developers in Uruguay
Understanding the Local Law
When you're thinking about doing business in another country, like Uruguay, or hiring people from there, it's really important to know and follow their local laws. In Uruguay, they have a set of rules that control how work and employment should happen. So, when you're hiring developers from Uruguay, you should do your research and learn about their work laws, like contracts, how much they should be paid, and how long they can work each day. It's also a good idea to understand taxes and social security payments. If you're not sure about all these rules, it's smart to talk to legal experts or local officials who can help you understand and follow the laws correctly. This way, you can make sure the hiring process is smooth and legal for everyone involved, both your company and the developers you want to hire.
Work Visas
Hiring developers from Uruguay is a good idea because they have a lot of tech skills, and their time zone works well. But no matter what part of the world you outsource your projects to, it's important to deal with things like work permits. If your work requires your developers to travel internationally, understanding their local visa and mobility rules is vital to make sure everything goes smoothly. Knowing what kind of visas are needed and keeping up with work rules is very important for a good partnership with developers from Uruguay.
Use of the Right Equipment
When you're thinking about hiring developers from Uruguay, it's important to check if they have good tools for working from far away. Uruguay has really good internet and computers, so your team can talk and work with the Uruguayan developers easily. The people who work with computers in Uruguay have good technology and equipment, which helps them do their job well when they work from home. So, hiring developers from Uruguay can be a good idea because they have the right stuff and skills to do the work well from a distance. If in case your work requires the use of complex equipment, you can always provide your developers with the latest tech.
Cultural Understanding
When hiring Uruguay software development experts, it's crucial to understand how they behave and what they believe. You should invest time in getting to know and earning the trust of your Uruguayan development team because people there place a lot of value on relationships. Additionally, keep in mind that they prefer to have a healthy balance between their personal and professional lives. In Uruguay, arriving on time for meetings and completing your work on time are also regarded as signs of deference. Last but not least, by appreciating Mate, a particular beverage they enjoy, your staff will feel more like friends during breaks and meetings, which will improve working together.
In Uruguay, there are strong laws that protect these rights for both you and the developers. To figure out who owns what, you'll need a well-written contract that explains everyone's rights and duties. Usually, in Uruguay, it's agreed that you, the client, will own the stuff the developers make for you. But to make sure there are no arguments later, it's a good idea to be very clear about this in the contract. Uruguay has rules to make sure these rights are respected, so both you and the developers can feel safe when working together.
Public Holidays in Uruguay
When outsourcing your development needs to an offshore or nearshore country, you must respect their public holidays and allow your developers to excuse themselves from work during those days. In this case, we have crafted a list of the public holidays in Uruguay below:
New Year's Day - January 1

Epiphany - January 6

Carnival - February 20 (dates vary)

Good Friday - March 21 (dates vary)

Constitution Day - July 18

National Independence Day - August 25

Day of the Races - October 12

All Souls' Day - November 2

Christmas Day - December 25
Hire Developers in Uruguay With Blue Coding's Software Outsourcing Services
If you have decided to opt to hire Uruguay software development experts but are not sure on where to start, you can hire a nearshoring agency that will handle all the procedures and documentation for you. Blue Coding is one of the most renowned nearshoring agencies that specializes in connecting the top development experts from LATAM to clients in the United States. From recruitment procedures to project competition, Blue Coding will be there for you and our team will handle all the complications. This way, you can pursue your primary business goals while staying assured that your software development requirements are being handled by the best of best. To learn more about how to work with us, contact us now!